Would you like to win the Ultimate FLAWED Fan Pack? Follow along on my blog tour, enter to win daily prizes, and pop down to the Rafflecopter below on each stop for a chance to win!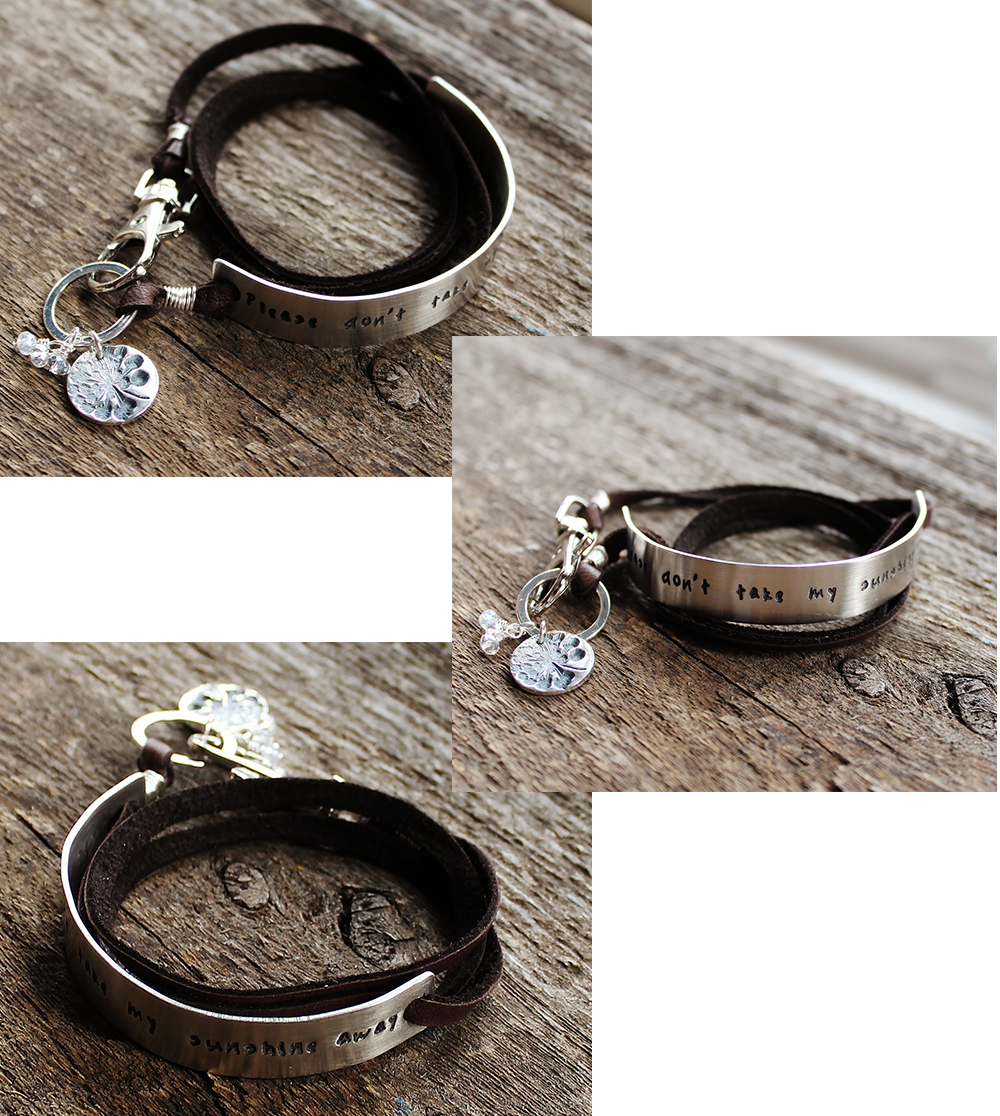 Custom FLAWED bracelet.
(click to enlarge)
Colleen at 2sistershandcrafted helped me design this piece especially for FLAWED fans who understand the significance of the verse, "Please don't take my sunshine away." We included a brown leather wraparound band, tiny crystals, and a hand stamped silver dandelion charm to round out the design.
UPDATE: This design is also now available on the designer's website!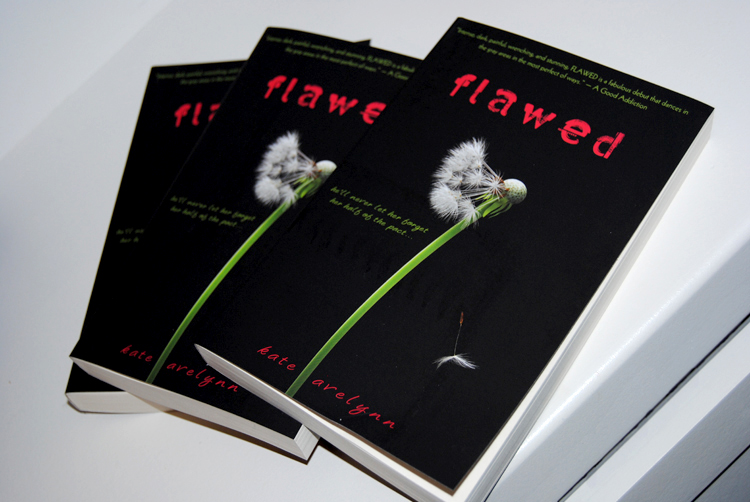 Signed copies of FLAWED.
For the Ultimate FLAWED Fan Pack, I will be offering a copy that's not only signed, but full of personal details and special surprises. What inspired me? You'll find out in this copy…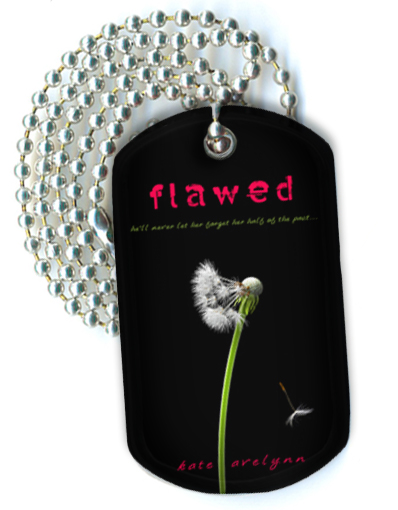 Limited edition FLAWED dog tag.
Verse on back:
I'll always love you and make you happy
If you will only say the same
But if you leave me to love another
You'll regret it all someday…
There are only a handful of these left, most of which will be given away on the FLAWED blog tour and as part of the Ultimate FLAWED Fan pack!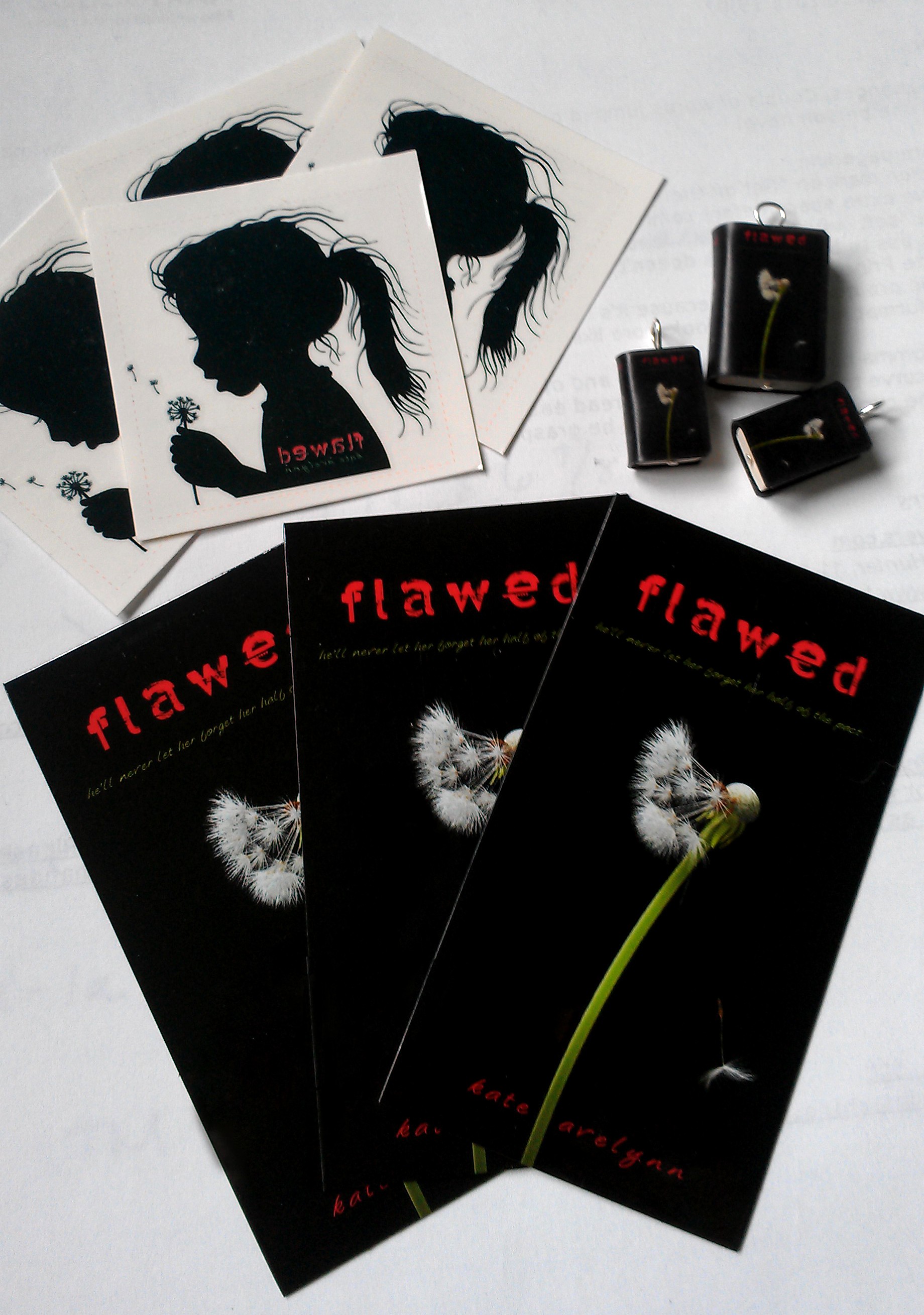 Magnets, tattoos, miniature book charm beads, and guitar picks.
The Ultimate FLAWED Fan Pack includes one of the larger book charms on a silver chain, or a smaller charm on a silver charm bracelet—winner's choice. These are the popular book charms made by Sophie's Beads. You may also request the charm alone so that you can attach it to a bracelet you already own.
An assortment of magnets, tattoos, and guitar picks will round out the prize.