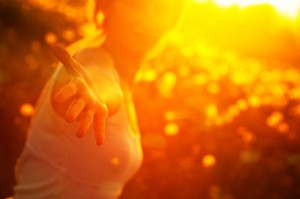 The wait is finally over.
Whether you're planning to hit the sales, avoid the swarms of crazed shoppers altogether, or need an intense book to distract you from your turkey and pumpkin pie coma, I have a Black Friday treat for you. FLAWED releases in ebook this Friday, November 23rd, on Amazon and Barnes & Noble!
The Cover: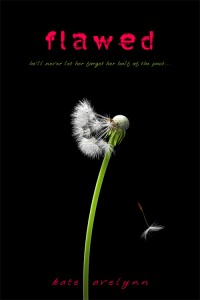 The Blurb:
Sarah O'Brien is alive because of the pact she and her brother made twelve years ago—James will protect her from their violent father if she promises to never leave him. For years, she's watched James destroy his life to save hers. If all he asks for in return is her affection, she'll give it freely.

Until, with a tiny kiss and a broken mind, he asks for more than she can give.

Sam Donavon has been James's best friend—and the boy Sarah's had a crush on—for as long as she can remember. As their forbidden relationship deepens, Sarah knows she's in trouble. Quiet, serious Sam has decided he's going to save her. Neither of them realize James is far more unstable than her father ever was, or that he's not about to let Sarah forget her half of the pact…
When—and where—can you grab a copy?
The ebook version of FLAWED will be available on Amazon and B&N exclusively for the first week or two, with the distributor listing it in all the usual places (both here and abroad) after the initial launch.
We anticipate the print book hitting bookstore shelves in December or January. As soon as I have the exact date, I'll update my book page and tweet about it.
Afraid you'll miss the update? Stop by your local B&N and order your copy at the counter—they'll email you as soon as your copy is in stock. You can also hit up one of the online retailers and pre-order your copy there. I recommend The Book Depository, who currently has the book on sale for only $7.49!
What people are saying about FLAWED:
"Darkly moving, expertly written, FLAWED grabs you by the heart from the first page and doesn't let go."
– New York Times bestselling author Lori Wilde
"Gorgeously written, achingly bittersweet, FLAWED addresses the deeply complex nature of abuse and its heartbreaking effects on a family."
– Christa Desir, author of FAULT LINE (Fall 2013, Simon Pulse)
Everyone has been so awesome about the wait and our decision to move the book from summer to the fall season. Now that release day is almost here, I'm excited to share the book with readers. I can't thank you guys enough for all the support and enthusiasm you've shown me and FLAWED these last few months, and for voting in the contest that won me this fantastic cover. While I know the book won't be for everyone, I'm glad to have found such a fabulous community of readers, bloggers, and friends. Hope to see you all on the blog tour later this year!